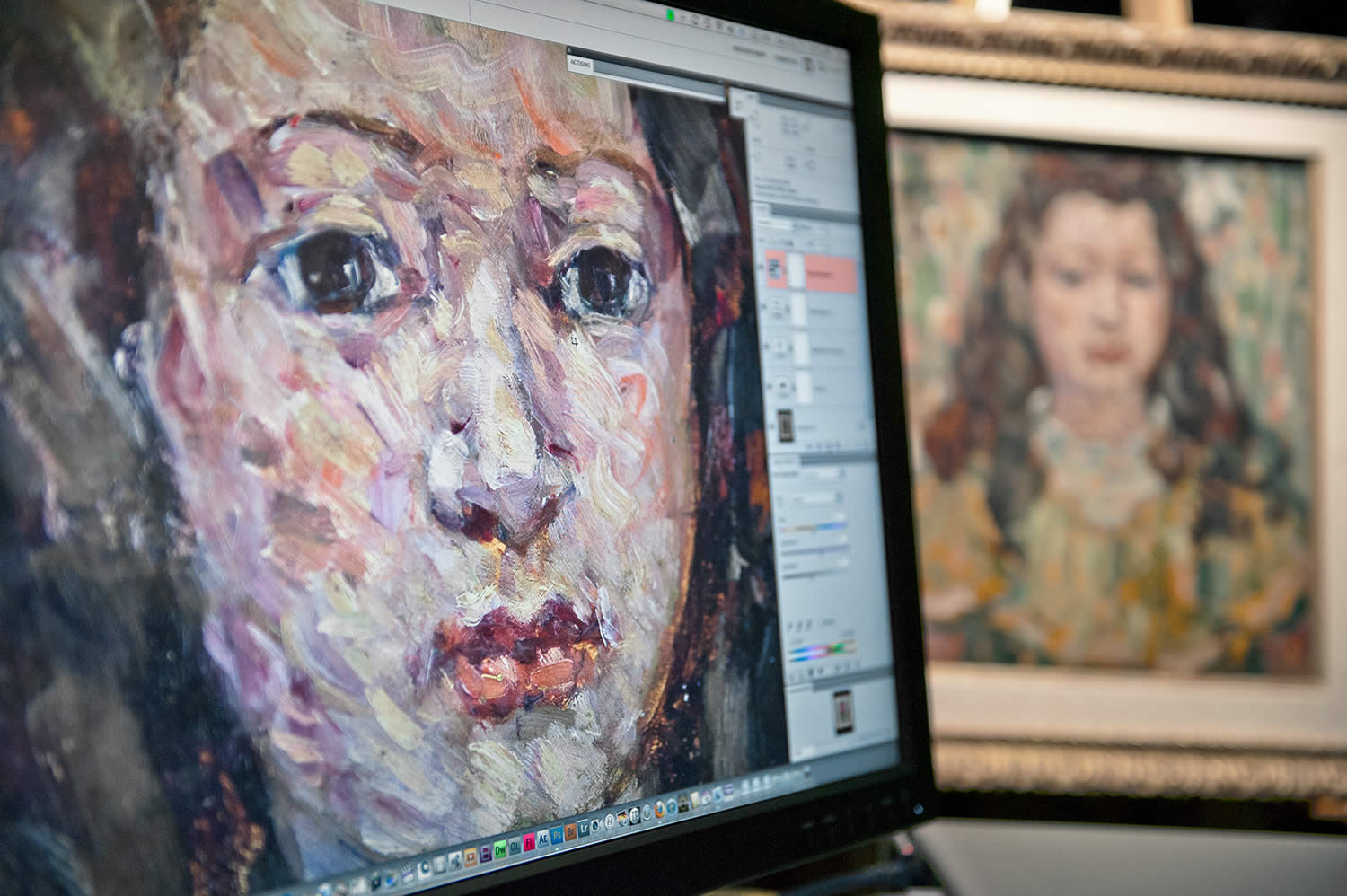 Scanning / Direct Digital Capture
Our primary goal when scanning your film or digitally photographing your artwork, maps, prints or documents, is to create a high-resolution master file that is an accurate digital representation of the original and that can be re-purposed for your various web, print, and archiving needs. We emphasize the importance of creating a digital file that not only serves your current needs but also anticipates future possibilities.
We maintain a closed loop color calibrated workflow in which our cameras, computer monitors, and printers are calibrated using internationally recognized color standards. This ensures color and tonal fidelity throughout the entire digital imaging process.
For clients who plan on making fine art reproductions, we offer a fifteen-minute one-on-one consultation during which we finalize the digital file with you while viewing it on our color-calibrated monitors.
As with everything we do, customer service is our top priority. We provide careful handling and storage of film and artworks in our possession. For fragile works, we invite our clients to join us in the studio so that they can handle the objects themselves. We have both easel and copy stand set-ups available, as well as a sweep table for three-dimensional objects.
We recognize that every project is different and welcome the opportunity to provide a written estimate for you to consider.
Document / Photographic print
Photographic prints, documents, blue prints, newspapers, and memorabilia

Quantity pricing available for projects of 10+
Artwork - file and proof
File Size up to 100+ Megabytes plus a print ready 8.5×11 proof

Max resolution / Multi Shot Scan
Multi shot capture is available for projects that require maximum resolution such as wall graphics, banner printing, or oversize reproduction.
Prices vary based on file size and complexity.  Estimates available upon request
3D Objects
Studio photography by the hour /  3D objects, books, ledgers, items requiring special handling.
Estimates available upon request
Film / Slides / Glass Plates
Raw ($10) and Clean ($35) scans available from color and B&W negatives, 35mm slides, medium and large format film, as well as vintage film formats.
Estimates available upon request
Discounts for bulk orders – as low a $3 per scan